Fast, Smart & Friendly! 

Central Office Systems makes us more productive. When we call, things get fixed in a quick manner.

They always check in and are knowledgeable. Always friendly. And they fix things FAST.

Central office is 100% on top of their game!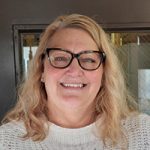 Carrie Grissmeyer
Lee John's Catering
They Listen and They FIX 

Help is a phone call (or email or chat) away  Knowing that COS is tracking the health of each device is comforting. We are able to plan ahead and prepare for replacements and/or updates.

Having worked in the corporate world and called a "Help Desk" a time or twenty, the first thing they always tell you to do is reboot the computer; as if I hadn't already tried that!  I have NEVER been asked/told to do that by COS.

They remote in and look at my problem and LISTEN to me.  On the very rare occasion that the help desk person cannot solve the problem, they will escalate to a higher level and my issue gets resolved, no matter how high up it might need to go.
Diane Williams
WELS Lutherans for Life
Fast Response In Plain English

Our old IT company took days to respond. Central Office Systems is available right away.

They talk to us and let us know what they are doing and why in plain english, not whatever language computer guys speak.
Jeff Fancsali
Owner
Fan-Agra Corp and Wingait Farms